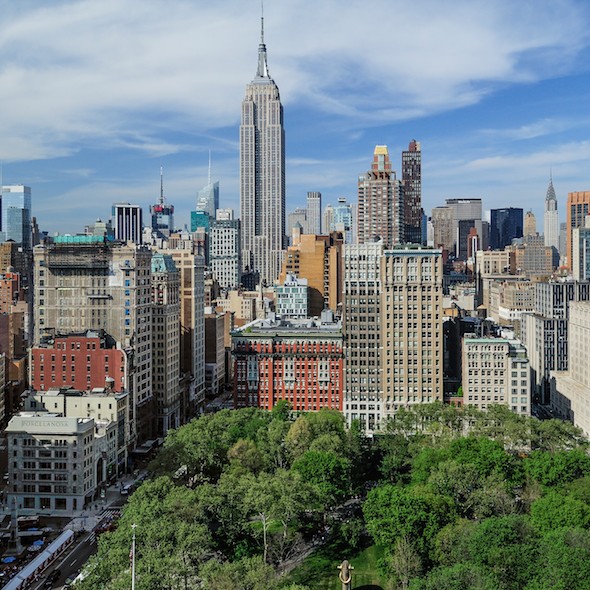 NoMad is an emerging neighborhood that has long been a destination for great hotels and good eats. With new developments and high-rises popping up, prospective residents are flocking to the conveniently located NoMad. It's got something for almost everyone!
If you are looking for a quiet little neighborhood, NoMad is not for you. Full of energy, culture and a fast-paced nightlife, there's more to NoMad than just cool flats and exciting workplaces.
A Hot Spot Between MidTown and Downtown
NoMad, which is short for North of Madison Square Park, has been a close-knit enclave since its founding in the 1600s. From elegant brownstones to mansions surrounding the park, it was once home to historic figures like Franklin D. Roosevelt and Grover Cleveland who all lived nearby. Over the years, it has evolved and become known for its luxury boutique hotels and amazing restaurants. NoMad has done a spectacular job of creating its own niche in the New York dining and bar scenes.
It's All About the People
NoMad also attracts an eclectic crowd looking for a neighborhood that has the convenience of midtown, but a more stimulating and vibrant feel of downtown. You'll see single people, families, business people and those that love the arts just to name a few that call NoMad home.
Enjoy an Easy Commute
Those moving to Nomad have the luxury of being close to many central subways and other modes of transportation. When you live here, getting to other parts of the city and outer boroughs is easy.
NoMad is so centrally located in the middle of the city, that it acts as a passageway between midtown and downtown as well as the Eastside and Westside of Manhattan. You can get to a new area of the city easily from NoMad.