A favorable commercial lease can set up your business for success. A poor one can be the reason a business fails.  So when the success of your business hinges on how well you negotiate a commercial lease, you want to make sure you not only understand everything inside it but have also agreed on a price that suits your business. How can your business accomplish this? Use these 10 commercial lease tips to guide you to a better deal.
Tips for Negotiating a Lease:
1) Allow Enough Time
In a previous blog, we discussed commercial lease tips for tenants. Michael Bull, Host of the CRE Show, highlighted how you should start earlier than you think.
This is true for all leases, but especially for negotiating a commercial lease. When negotiating a commercial lease, you want to leave ample time for you to conduct negotiations. If you're using a real estate broker, you should start planning 6 months before you need a new office.
Not allowing enough time will give negotiating strength to the landlord, and you won't get the deal you want.
2) Don't Get Too Attached
Getting your mind set on one location will hurt your business during negotiations. In leasing, it's all about leverage. When you get too attached to a single property, you give up leverage in the situation.
3) Negotiate on Multiple Locations
You should always have alternative options when negotiating a lease. Why? Because if you have several similar options to choose from, then you can get property owners to compete for the best price.
4) Consider the Length of Lease
The length of a lease can differ substantially. Determine if the locations you're looking at offer short-term leases or long-term leases. Shorter leases are usually more suited for smaller businesses, and they give a business more flexibility if additional space will be needed.
On the other side, longer leases usually come with a better final price and more concessions that will benefit your business.
5) Ask What the Cost Covers
Your total cost is usually not the same as your cost per square foot. Find out if your total cost includes CAM fees, property taxes insurance, repairs or any other fees.
6) Discuss Build-Outs
Sometimes you may want to remodel your office or retail space so that it better suits your business. This is often referred to as a build-out.
When working with any lease, make sure you understand what improvements you're able to make, who is designated to pay for them, and if you have to restore the space back to its original state once your lease ends.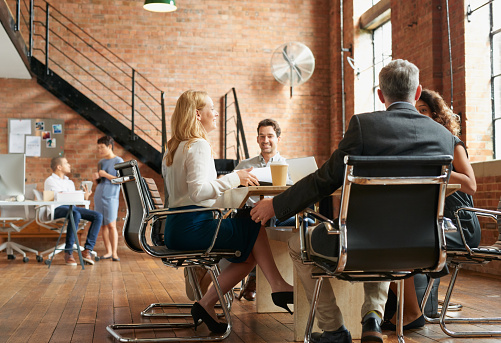 7) Ask for Modifications
A common leasing mistake that businesses make is failing to build an "out" clause into your lease in case your business goes bankrupt, or to protect your business in other situations. At the minimum, you need to include an option to sublease the space. Becoming familiar with popular modifications will help you during the negotiation process.
8) Do Your Research
Know the current average cost of the commercial space you're seeking, the historical cost, and other useful information. Learn more about the process of finding commercial space.
Some informative resources to check out, include:
9) Make a List of Questions
This ties into the research tip. Making a list of questions will aid you when it's time to go over the lease with your property manager, and asking the right questions will help you uncover answers that need to be further defined in your lease.
10) Use a Broker
Why not consult a professional who has your best interests in mind?
A good broker already knows these commercial lease tips and many more. Brokers can work with you to coordinate every step of the process, including negotiating you the best possible deal.