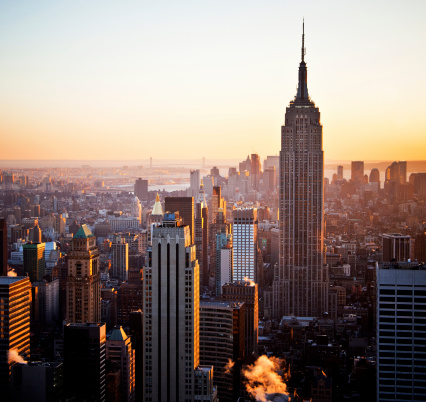 There's a lot to consider when trying to find office space for your business.
This guide offers a simple and quick solution your questions. It provides business owners with the necessary steps for planning, researching, and leasing an office in Manhattan.
Planning:
1) Familiarize Yourself with Common Terms
The National Association of Realtors assembled a list of commercial real estate terms that they felt were important for businesses to know.
In the glossary, you'll find key terms such as Loan-to-Value (LTV), Debt Coverage Ratio, Capitalization Rate, and Cash-on-Cash Rate. Becoming familiar with these terms, will help throughout the process.
2) Ask Yourself the Important Questions
We recently wrote a blog that put together a list of questions every business should ask itself prior to leasing office space. The blog covers what you should consider, such as spacing, location, and amenities. You can view it below:
3) Focus on a Few Neighborhoods
Finding commercial real estate in New York City doesn't have to be so complicated. Searching throughout Manhattan can make looking for an office an overwhelming process.
If you don't know where to start, decide if you'd want your office to be located in Uptown Manhattan, Midtown Manhattan, or Downtown Manhattan. Then decide which neighborhoods to target.
4) Learn About the Different Classes of Offices
Office buildings come in several different classes; Class A, Class B, Class C. This system allows tenants, landlords, investors, and commercial real estate professionals to compare individual real estate properties.
For a further description of the different classes and what they're graded on, use this article as reference:
Finding an Office:
5) Find Available Office Space
Now that you've narrowed down the neighborhoods in Manhattan that you want to find office space in, it's time to enlist the help of a commercial real estate broker.
Commercial real estate brokers can make finding an office as painless as possible. Real estate brokers are experts in their field and will likely have a list of options well-suited to what you're looking for.
6) Tour Spaces
Consider all of the important questions that were highlighted earlier before touring any offices. Don't bother touring any locations that are out of your budget range or those that offer too much space.
After you've visited each location, consider the pros and cons of each of them. Compare price, size, public transportation, amenities, and other benefits.
Don't stop looking for an office until you've found multiple locations that will work. This will help during negotiations.
Leasing an Office:
7) Understand Leases and Your Lease Terms
There are 3 common types of leases: full service leases, net leases, and modified gross.
Each commercial lease varies based on the individual property and the type of property. Your pricing model will depend on the lease that's offered. Becoming familiar with these lease types will help you when deciding on an office space.
Pay attention to the intricate details and terms of your lease.
Special attention should be paid to maintenance, cleaning, and repairs. Knowing what you're financially responsible for can save you from any misunderstanding.
Commercial real estate brokers can also aid you in the step, which is arguably the most crucial.
8) Negotiating a Lease
Once you've read and fully understand your lease, the only other step is to negotiate. The Los Angeles SBDC has covered how to go about negotiating a lease and 10 tips to start implementing.
Getting the Process Started
Madison Square Portfolio is a group of four office space buildings located in the Flatiron District, the Nomad District, and the Chelsea District.
The properties are high-end with the newest amenities. Our brokers working within the Kaufman Organization will work with you to find office space in Manhattan that is suitable for your business.
To get in touch, schedule a time to speak with one of our brokers.