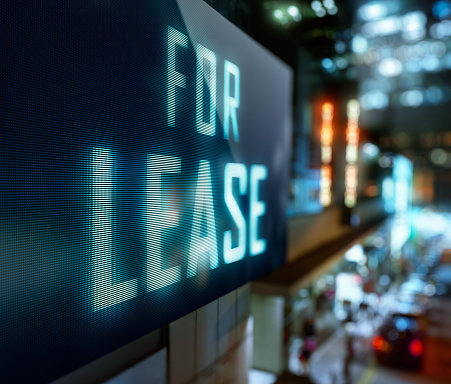 Finding an ideal office for your company can be an overwhelming process.
You're probably asking yourself how much space you need, what is the best location, and how much you're willing to spend.
These commercial real estate questions are what you'd expect out of a company that is trying to ensure that they're getting the most suitable office space for their business.
To make it even easier for you, we've gathered 13 tenant leasing tips from commercial real estate professionals.
Tenant Leasing Tips:
1) Number 1, start earlier than you think.
2) Consider how a particular office space impacts recruiting, retention, morale, reputation and productivity, more than the impact of the cheapest rent.
3) Engage an office tenant rep experienced in the area of interest.
4) Signing a lease is serious business, be sure you are financially able to take on such an obligation. Try to avoid signing personally if at all possible.
5) Get your organization documents, financials and other key business points, including references, in good order so you are able to submit your company profile to any prospective landlord in a professional and timely manner.
6) Hire a broker who has completed at least 2 office leases in the last two months.
7) Go to the building after everyone has left and speak with the other tenants. Ask them what are some of the pros and cons about the building.
8) I thought it was a joke at first; however, the location of the office building will be greatly affected by the location of the boss(es) primary residence.
9) Use a broker – they will advocate for you and protect your interests, both financially & otherwise.
Jason Weinman, Personal Real Estate Agent in Vancouver,

@Jason_Weinman
10) My tip would be to consider sharing office space – of course depending on your needs. Many companies now offer complete office packages with private rooms, conference rooms, internet, phone lines and even receptionists.
11) As my fiduciary obligation to my client, I ask them to consider their corporate growth strategy when looking for their next office space. Understanding the client's short and long-term objectives allows me to fully comprehend the situation before advising clients on their next real estate transaction, whether the client is renewing their lease, expanding or relocating.
Michael Vallejos

, Commercial Real Estate Director, The Square Foot,

@MVCRE
12) Start the process MONTHS in advance. When you are pressed for time you lose most of your negotiating leverage.
Zac Stackell, Real Estate Broker, Douglas Elliman,

@zacstackell
13) Definitely go with a broker, triple net leases can also give you more bargaining power and flexibility.
Looking for Office Space in NYC?
Madison Square Portfolio offers businesses looking for an office in Manhattan an ideal location, especially if your employees are commuting from outside the city.
Each of the four locations are a close proximity to major train stations and offer newly restored spaces. If you have any questions related to office availability or leasing, feel free to contact us at any time.