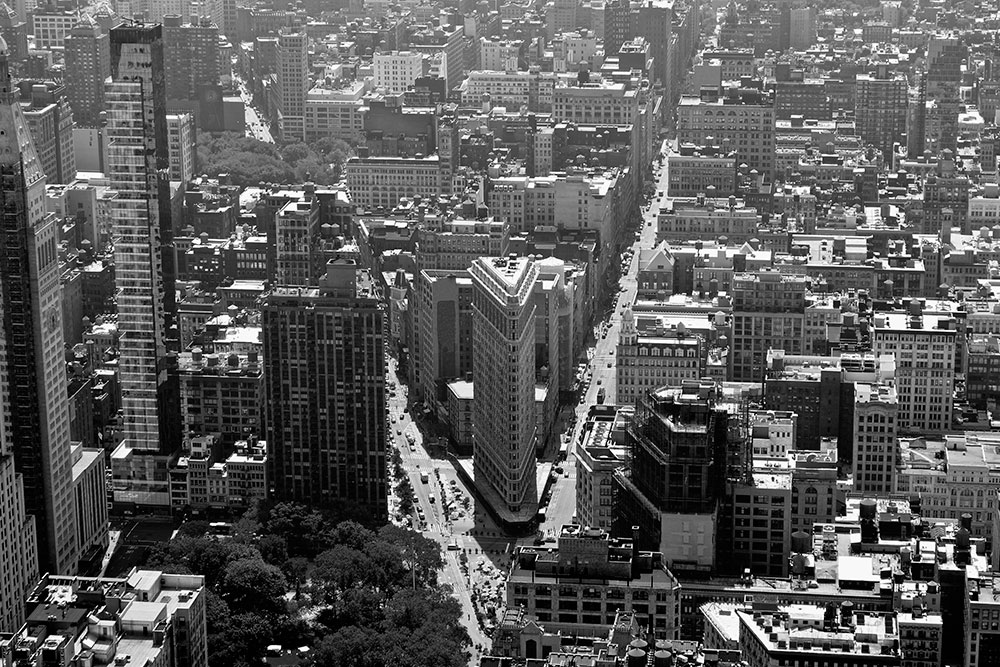 There's a lot to consider when choosing the best location for your new offices. But before you decide on the exact size and layout needed, it can be helpful to narrow your choices to the right geographic area. So here's the top five reasons you – and your employees – will love the Flatiron district.
1. Convenience
The Flatiron District is an incredibly convenient location for your business. Stores and specialty shops allow for a quick shopping trip before heading home. Quality restaurants provide the setting for business lunches. And the many lounges, bars, and other entertainment give employees a place to go after work to get to know one another better — or even during the day during official team-building events. With so much to offer in the neighborhood, you can attract creative, smart people to your organization.
2. Restaurants for Every Taste
There's a wonderful array of choices on your lunch break. Whether you choose to wait on the long but worth it line at Shake Shack for their infamous burgers, fries and milkshakes, or to impress your clients with a true NYC  market experience at Eataly across from the historic Flatiron building, you're sure to enjoy your meal. More casual dining spots include everything from fresh pressed wraps at Press and vegan specialties to Chinese sorba or Southern fried chicken; the variety of possibilities is sure to keep every employee happy. With Madison Square Park in the heart of the Flatiron district, it's the perfect place for your employees to relax, eat their lunch, and get away from the busy midtown bustle.
3. Stay Accessible
You want to be at the heart of city life. Set up your offices where employees will have no trouble getting to work and guests will be able to find you. The Flatiron District, surrounded by Madison Avenue, Broadway, and Fifth Avenue, is a bustling cultural center. Subway lines 1, 2, 4, 5, 6, F, M, N, and R are all within walking distance.
4. The Right Environment is Everything
Not only is Flatiron easy to get to and a convenient central hub, it's a great place to be. Office morale is boosted by a good environment. Gorgeous Madison Square Park, friendly neighbors, famous eateries and the many restaurant choices make the Flatiron district a place employees want to go to work.
5. Establish Roots in a Historic Location
The district's namesake, the Flatiron Building, was built in 1902 and still attracts people to the area today. There are many other historic attractions in the area, including Theodore Roosevelt's birthplace and the grave of General William Jenkins Worth, who fought in the War of 1812. Sixth Avenue is also a traditional shopping center, officially named the Ladies' Mile Historic District in 1989. From Trader Joe's to the Container Store, the ever-growing Sixth avenue is convenient for every busy working New Yorker. What better place to establish your business? Set up your office in Flatiron to become a part of this long history.