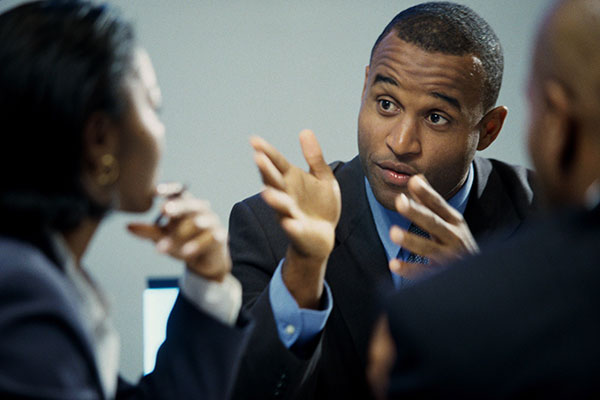 In the highly competitive Manhattan real estate market, finding a lease that works for all aspects of your business is important. In some cases, the right lease can be the difference between having room to grow or barely scraping by. That's why negotiation of your office lease is vital to business success. Follow these office lease negotiation tips to get the best for your business.
Before executing an Agreement of Lease, consider these helpful tips:
Timing is Everything in Manhattan
Always make sure to secure a new lease for your business at least 6 to 9 months in advance in this highly competitive real estate market. Although this may sound excessive, it's really not for this area of the country. Allowing for a longer negotiating progress is also a reasonable time consideration. This extended period will also allow you to obtain all the necessary building permits and complete any structural improvements or vital renovations that need to be made. These changes can include modifying your business's office services (such as mail, internet and phone).
You may also need this time for obtaining insurance required for the new building, and then of course moving into the space.
You would never want to be in a position where you are forced to make a rushed decision or make any hasty business decisions when accepting a new lease.
If you're currently already renting an office space, it is important that you give yourself as much lead time as possible to secure a new lease. Many commercial leases can contain a "holdover" provision that will obligate a tenant (you) to pay higher fees if you do not vacate by the expiration of the lease term. In a nutshell this means if you must stay in your current space due to delays in obtaining your new one, you may have to pay double, (or even triple) the amount of monthly rent until you vacate the space. So timing and planning are vital.
Hire a Broker
You should know that in New York City, broker fees for commercial leases are customarily paid by the landlord. This is at no additional cost to your business. The bonus is that you can then have an experienced broker assist in finding the right space and negotiating lease terms.
Brokers are often paid a percentage of the annual rent. This means the higher the rent is, the higher the commission for the broker. Since your broker will be paid by the price you settle on, it's vital to be active in the negotiation process. Make sure your broker understands your bottom line.
Also make sure you discuss the neighborhood you'd like to be in. New York City often offers tax abatements that can help reduce your rent in lower Manhattan if you are eligible.
The broker can also facilitate negotiations and secure terms, such as price per square foot you'll pay, term of the lease, security deposit and monthly rent. Many brokers will negotiate a simple term sheet with the landlord. This sheet will summarize the main deal terms of the commercial lease. Then a lawyer can review the lease agreement in full detail to ensure that the agreement is both customary and reasonable, and that it accurately reflects the term sheet.
Leases are generally drafted by a landlord, and because of this it's no surprise that they tend to favor the landlord. Your broker will be able to push back on the landlord to create favorable terms and negotiate more advantageous and protective clauses that benefit you.
Have an escape route
A broker can also negotiate ways to terminate, renegotiate or relocate before the lease term expires – just in case something happens. This way you're not stuck should something occur in your business.
This can include:
Lease Termination: Leases often provide for termination of the agreement. Generally, termination provisions are landlord friendly obligating the tenant to provide substantial notice and/or cancellation fees. Be aware of what these terms are and how they would work for you.
Subletting: You may be able to assign or sublet the space to another business in the future should you no longer need the space. This is important to know.
Right of first offer: If the landlord owns other buildings or spaces, sometimes you might be able to carry over your lease to a different space if the structure of your business changes at any time during the lease term.
Negotiating a commercial lease can be a very complicated process. Remember that it is important to always give yourself plenty of time and to partner with experienced professionals that are looking out for your best interests.
Securing a great office space can be the start of something great for you and your business so make sure you do it right!