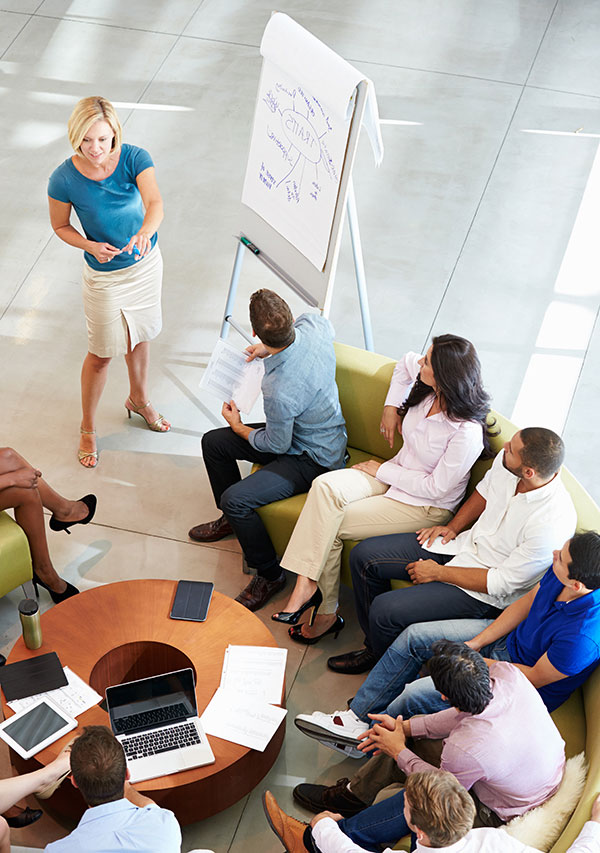 What better place to set up your new tech or creative office space than the heart of the city? The NoMad District combines the excitement and innovative nature of the city with the convenience and creativity of Midtown Manhattan. This up-and-coming business district continues to grow, and is place where your employees will feel inspired and driven.
Central Location
Locating your offices in the NoMad neighborhood will place you in a central location where Columbus Circle, Grand Central, Union Square, and Wall Street are all less than half an hour away by train – and only 15 minutes or less by cab. Visiting clients or inviting them to you is easy.
You don't even have to go that far to find many well-known brand names and specialty shops. NoMad has become a popular destination for creative companies and retailers alike, including The Container Store, Bed Bath & Beyond, Trader Joe's, Eataly, and more!
Established Success
More and more creative businesses are moving to the NoMad neighborhood. The NoMad neighborhood has quickly established itself as a rival to SoHo as THE tech, creative and fashion neighborhood in NYC. Join a growing community of tech and creative companies. The NoMad district is home to some of the top performing companies in NYC, including Vera Wang's headquarters, Tiffany & Co.'s headquarters, Grey Group (named one of the "Top 10 Agencies" by Ad Age), Sony, and more!
Over the last few years, NoMad has also grown a reputation for great restaurants, which Business Insider recognized as early as 2013. From elegant to quick and casual, the options for lunch breaks or business lunches are many and varied. Impress clients and attract employees with anything from a vegetarian-kosher Indian buffet to gourmet roast chicken.
The Perfect Fit for your Creative Office Space
Many of the office buildings in the NoMad district have been renovated with tech and creative companies in mind. Find or build the perfect layout for your office that inspires creativity and innovation! If you've never had a creative office space, you'll be surprised at the difference it can make in productivity!
Traditional offices and cubicles can be dull. Encourage creative thinking and show off your company's potential with NoMad's creative office spaces.  Employees' productivity is affected by their environment. NoMad's impressive architecture and the out-of-the-box thinking of many of its buildings' interior designers are the perfect inspiration for tech or creative employees.
NoMad is already full of energy and creativity, with Times Square and Penn Station in walking distance, and the rest of the city in easy reach. Recent building renovations add flair to entryways and encourage creative thinking in your modern office space, making it the perfect NYC office space for any tech or creative company. Come and be inspired in the NoMad district.
Welcome to the neighborhood!