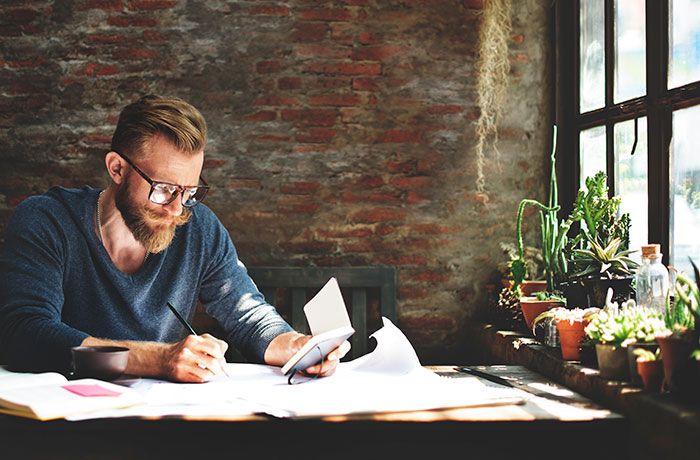 It's no secret that the modern office is changing. The impersonal, character-lacking cubical days are long gone. Nowadays it's about collaborative spaces, providing options for employees and the ability to move freely. Offices that have a more "home" feel continue to raise in popularity. The evolution of technology has allowed many to go mobile and seek unique work spaces. Why sit at your desk all day if you don't have to?
That's where the resimercial office space comes in.
Workplace Wellness is a Must
Workplace wellness continues to be a hot topic and that's leading to major changes in both the workplace and in overall office design. A major trend for work spaces are environments that will make employees feel more comfortable at work.
Since you're spending hours at work each week, why not make your work space feel more comfortable? Casual and corporate mixes in terms of furniture, office layout and decor are hot right now. The trend has earned the catchy name of "resi-mercial" by combining the words "residential" and "commercial."
Why All the Fuss?
The evolution of the office space has led to the understanding that if you want to maximize your productivity, then employees need to relax and collaborate more naturally. A resimercial office space creates a unique ambiance that employees will not only want to be in but want to work in. No more sitting at their desks watching the clock.
What are Some of the Most Popular Resimercial Features?
Imagine a contemporary, freestanding lounge that allows for employees to relax, sipping coffee and collaborating with coworkers. Resimerical means comfortable, home-like features and work spaces that are flexible. If there's a hot conversation, employees may move chairs, sit on the floor or relax on an ottoman.
The goal is to select a space that breaks down hierarchies and creates healthy opportunities for everyone working there through warm, inviting spaces that have both character and function. You'll also want a mix of colors and textures for interest. Many offices even use exposed brick from the original building. This helps to create a space that employees will both enjoy and be energized in.
A Workplace for a New Generation
As a new generation of employees are entering the workforce, they are bringing diverse experiences and new sets of values and habits with them. Technological advancements and the appreciation of being able to be both relaxed and productive continue to feed the need for autonomy. Workers are untethering themselves from their desks and enjoying flexible opportunities. With the freedom to work when and where they feel most comfortable, companies are finding that employees have become more productive than ever!